If you're near Savannah, stop and visit charming Turnip Greens General Store in Darien, Georgia. You'll find unique gifts and handicrafts, local produce, and our award-winning family cooking sauces! Owners Cathy and Wesley are as friendly as can be!
Walkabout the small town, home to our coastal boat fleet and enjoy delicious fresh- caught Wild Georgia shrimp and chowders.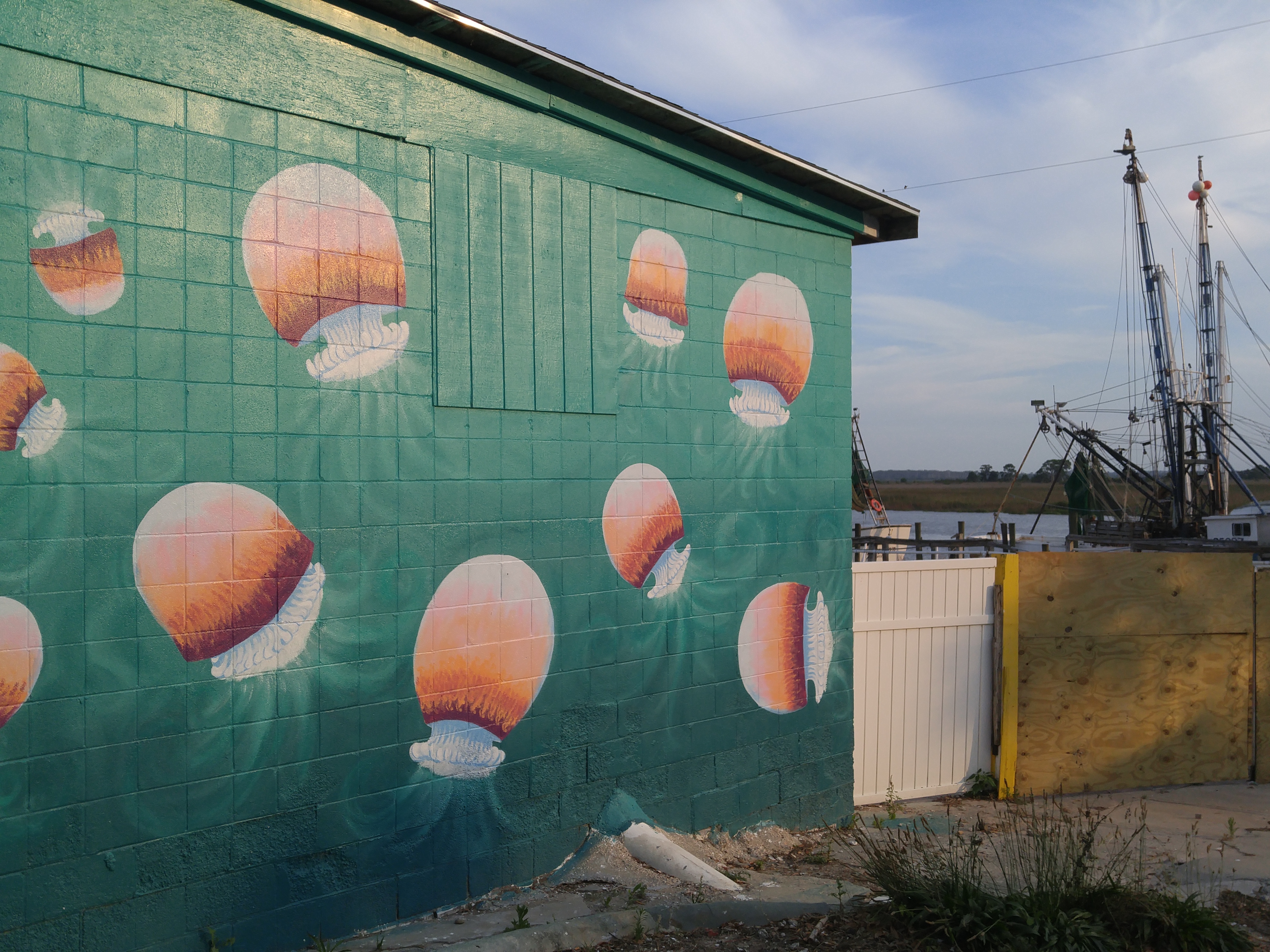 See the jellyfish mural? "Jellyballs" long considered a pest in local shrimp and fish nets are now a cash export commodity to countries like Japan and China where jellyfish are dried and eaten for medicinal purposes like a pain reliever for arthritis and other ailments.
Now that's a global economic win-win!
Local Jellyballs Meet Asia's Taste for Jelly Fish