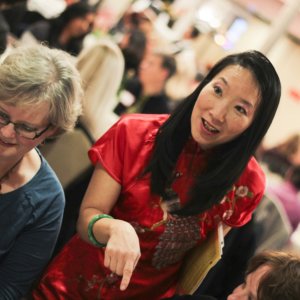 PEOPLE FIRST
No matter what the occasion

,

No matter where or when, Chinese Southern Belle Aims at educating, serving, and having fun with the community of people that gather around the table. The table is the shared circle that brings us together, so let's eat!
My family is normally very picky…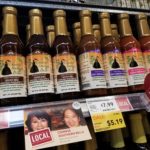 I used the Sweet Chili Peach to make a natural version of Sweet & Sour Pork. They loved it…and asked for seconds!
Patty
Parent/Customer
My son and I enjoyed meeting you at the Market!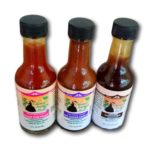 Your booth was so busy with customers. But wanted you to know that your recipe on the Wild Wild East Teriyaki BBQ sauce bottle is so easy. I made it at work Wednesday during lunch using a hot plate, leftover rotisserie chicken, sesame oil, and frozen veggies. Oh, you should have seen people coming out of their offices. I had my own taste table. Thanks, our office loves the sauce.
Rebecca
Office Manager
My kids…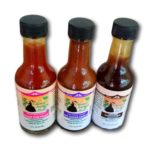 My kids will eat anything with your sauces!
Julie
Parent/Customer
Simply divine!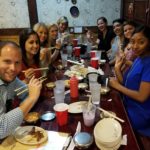 When my sister-in-law came into town, we visited CSB table at the Saturday morning Piedmont Park Farmer's Market. We didn't walk away empty handed…the "hottie" sauce is Fabulous!!!
Customer
Custom Buford Highway Food Tour
Your Saucy Thing Soy Ginger Sauce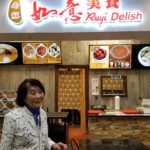 is so good. I literally drink it…in soup! It's full of flavor, not saltiness.
Bill
Area Vice President
Thanks Natalie and Mama!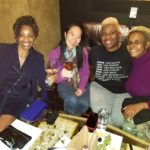 We chose Chinese Southern Belle to help us with a team building project based on the recommendation of the AJC food editor! They did not disappoint! The dumplings were delicious! They were passionate about their craft as well as making a fun night for our employees.
Customer
Team Building Event
Came to your Dumplings class, made hotpot at home!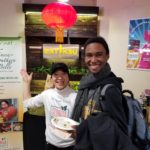 Ni Hao Natalie, We had a GREAT time on the market tour with you – thanks so much! We returned to the supermarket on Sunday and enjoyed both Hot Pot (we ended up just using our electric fondue pot which worked great) and Dim Sum – we spread it across numerous hours. Thanks so much for the recipes… I will keep spreading the word about your great work! Many thanks!
Tracy
Asian International Supermarket Tour
I wish…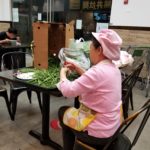 I could attend all of your events. I'm waiting for you to hit the Food Network!
Jackie
Hands-On Cooking Class attendee
The hands on experience is GREAT!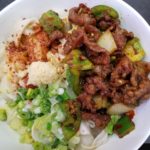 Natalie really gave our class a deep dive into history, culture and why certain meals are prepared a certain way. I highly suggest this cooking class for any and everybody! I can not wait until the next sushi class or spring rolls class!!
Customer
Cooking Class
The Best Birthday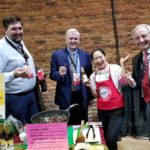 This is the best birthday I ever had!
Alan
Retirement Party, In-Home Asian Dumplings Workshop
From the dumplings workshop…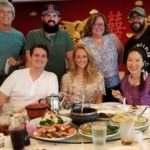 to planning the menu, training our dining staff and being the event host/emcee…it was everything we had hoped for! Thank you so much for traveling to us.
Jessy
Director of Diversity and Kevin, Culinary Director (Maryland)
It was absolutely amazing!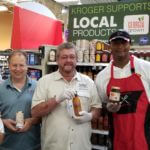 Natalie hosted a curated Buford Highway Restaurant tour me and my clients. Great restaurants and Natalie's knowledge of the area is priceless.
Customer
Custom Buford Highway Food Tour
GREAT!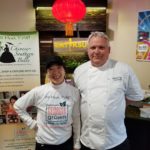 Great teachers, great food, interactive.
Tim
Hands-On Cooking Class attendee
Our guests loved it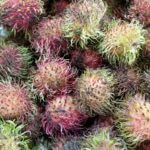 and it was great for relationship-building. I couldn't eat another bite! We'll be bringing more groups.
Heather
custom Buford Highway Food Tour
Definitely Recommend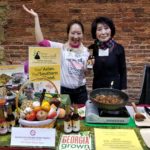 Such a fun cooking demo. We had about 50 women at a meeting. Everyone learned so much! We were engaged by Natalie and Margaret and enjoyed eating all the delicious food they prepared! Definitely recommend.
Customer
Cooking Demo
The food, the ordering tips,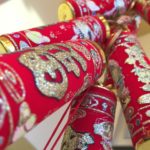 and the cultural history were the highlights. Thank you for making my anniversary surprise so memorable and tasty!
Sherry
Buford Highway Food & Culture Tour
Thanks so much!!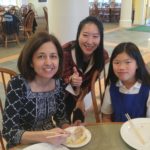 My son walked away from the event "inspired" –he wants to make sushi at home now!
Lynn
Parent, Kids Club sushi cooking party
Everyone loved it!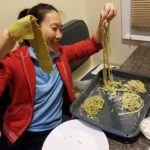 Natalie & Margaret Keng gave a Health Chinese Cooking Demonstration to our corporation for our Wellness Program. They were informative, entertaining and their food was delicious. We would have them again, everyone loved it!
Customer
Cooking Demo
The food…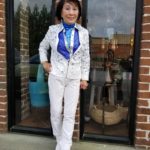 the ordering tips, and the cultural history were the highlights. Thank you for making my anniversary surprise so memorable and tasty!
Sherry
Buford Highway Food & Culture Tour
Y'All Rock!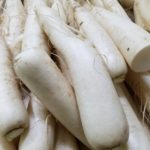 We'll be back with more clients. This was great for team-building and networking.
Marcie
custom Buford Highway Food Tour
I Love Chinese Southern Belle!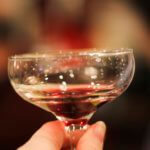 I have both worked with Natalie and attended some of her events for awhile now. She is an inspiration and I highly recommend her services!
Katherine Briley
New Year Dinner
I love the Chinese Southern Belle style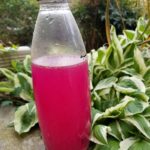 especially the mother-daughter synergy. You are wonderful chefs, teachers and entertainers!
Laura
corporate in-office health/wellness demo
Thanks for doing such a fabulous job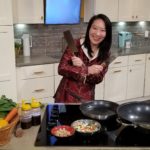 and caring about the participant experience, plus everything you did to make the class a success! We'd love to have you back to teach another class next season.
Monica
Partner at Law Firm, Health & Wellness Tasting
Simply divine!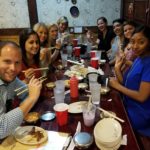 Natalie gave our incoming first year international students a fabulous tour of an Asian International Supermarket. She is chocked full of information about food, sustainability, healthy choices, and ensures that her tours are "Hands on" (arranges for tastings and samples:) and FUN! And a quick mention and kudos towards the annual Chinese New Year Dinner coordinated and hosted by Natalie and her Mom – simply divine! Many thanks Natalie and Margaret for your healthy and delicious contributions to our community!
Customer
Custom Buford Highway Food Tour
Thanks again…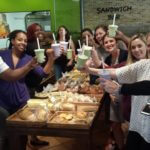 for doing another awesome job for the Harvard Club of GA Food & Wine/ Recent Grads Event!
Shelley
Club President
The best!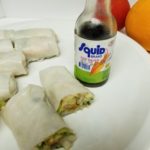 I am a big fan of taking Asian cooking classes and have taken many over the years. Natalie & Margaret's classes are the best!
Customer
Cooking Class
Thank you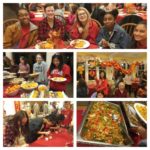 for making last night so very special – the birthday boy and our guests had a blast. Appreciate all the energy and knowledge you both brought!
Kary
Surprise Birthday Cooking Party
When I took your dumpling making class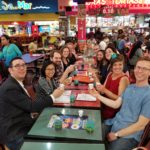 I brought 3 friends with me… none of them had EVER taken a cooking class before, so it was great fun for all of us! It was fun too bringing my int'l guests to the Asian supermarket, as they had never seen anything like it before. I told the proprietor that I had been on the tour and how much I enjoyed them!
Susie
Asian International Supermarket Tour
Extremely fun!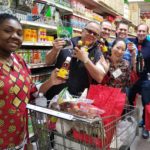 This Asian market tour was the best field trip we ever had!
Sam
Asian International Supermarket Tour
I would recommend Natalie to anyone…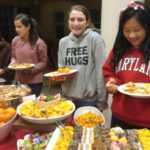 Natalie Keng (The Chinese Southern Belle) is just amazing! She and her Mom, Margaret entertained and educated eighteen, eleven year old girls at a birthday party. The girls cooked several dishes and learned about the Chinese culture. They had a blast! A few of the girls have gone on to prepare the dishes for their own families. Nearly every week, one of the girls' parents stops me to tell me what a great idea this party was. I would recommend Natalie to anyone looking for an outstanding party and/or fun, delicious educational program.
Customer
Party Services
We look forward…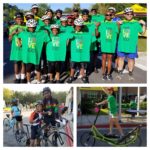 to doing more with you. The balance of food, culture and diversity content was perfect for the youth.
Stephanie
Executive Director, Youth Organization
The content was perfect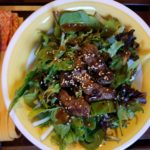 My daughter who is 9 joined me for the Natalie's most recent dumpling class. The content was perfect and the amount of hands on cooking we had to do was also just enough. We really liked the hands on aspect. Loved having the napa salad along with the dumplings. Finishing with the Lychees was a very nice touch. I also appreciated the historical perspective of dumplings and for what occasions they are used for in China. Making the dumplings using store bought wraps and using home made dough was a nice comparison as well. We look forward to taking more classes Natalie.
Customer
Cooking Class
The food was amazing!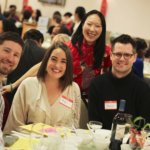 But Natalie and Margaret's hosting made the experience special.
Susan
Annual Chinese New Year Cultural Dinner
Natalie was incredible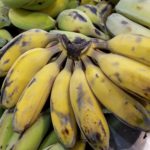 Everyone had a super fun time and we learned a lot. I would happy to be a reference!
Customer
Event/Class
Attended a hot pot cooking class…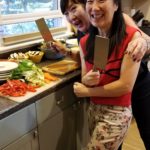 in Natalie's home. It was simply wonderful! The food was delicious and Natalie is the consummate hostess. She taught us all the nuances of preparing and serving the meal, a terrific party idea for friends. I highly recommend any chance you get to take a cooking class with the Chinese Southern Belle.
Customer
Cooking Class
All of the teachers loved…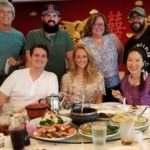 The Chinese Southern Belle in-home cooking demo. Not only was the food delicious, but we all learned new cooking techniques, cutting methods and cultural information. So much fun!!!
Customer
Cooking Demo
You were incredible…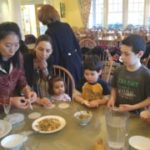 and we felt very honored to have you here in our home. Thank you again for blessing us with your knowledge and love. We all had a fabulous time!! It was, again, magical!
Ashley
Parent/Host, private Asian cooking lesson for her daughter
Natalie and her mom…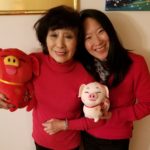 are an amazing cooking team! You can see the love that they feel for each other and that they put into their cooking. The demonstration they did for the our Women's Club was delightful. Everyone bought their sauces!
Customer
Loved Margaret & Natalie!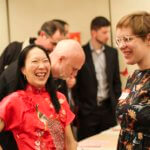 So fun to hear your Buddha-to-Bubba stories and enjoy the amazing feast.
Beth
annual Chinese Lunar New Year Cultural Banquet