A one-day indoor extravaganza featuring a juried show of beautiful handmade arts and crafts items by 125 talented artisans and more! Come visit Chinese Southern Belle among the many wonderful, local, artisanal vendors! Saturday, Nov 12, 9-4pm, Dunwoody United Methodist Church
All proceeds from this event will benefit a Habitat for Humanity Project.  The UMC 2015 festival raised enough funds for members of the church to build their 26th Habitat home this year.   As a result of the successful 2015 festival,  they make dreams come true for another family.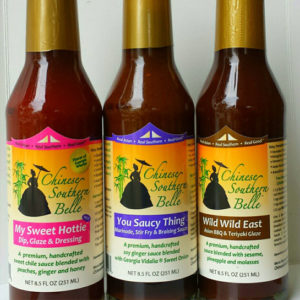 PERFECT FOODIE GIFTS *NEW* ASIAN CHEF TRIO Gift Packs and Mini-Stocking Stuffers!!