"Oh, but you're not a real Southerner," she exclaimed with a wave of her hand and a laugh.  "Your ancestors came from CHINA!"  I had just bumped into a woman outside the pizza shop who knew my sister.  She loved hearing about my cooking classes and tours connecting food and culture which highlight the best of East, West and the Deep South. Noticing my puzzled look, she explained, "I'm a true Southerner. My family goes back six generations!" She pointed out further about a Chinese American friend in Georgia who "thinks of herself as Chinese, NOT Southern."
Well, I'll be darned.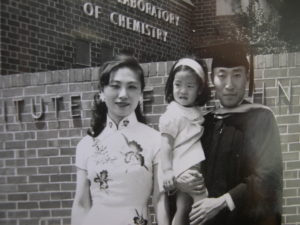 The encounter was brief but left me wondering ever since, who counts as a real Southerner? True, my parents are immigrants. They arrived
in the 1960's on graduate school scholarships, first living in Texas then Georgia. My father recalled segregated bathrooms. We shopped at the local Winn-Dixie grocery and Mom made us Hot Hunan Catfish caught fresh from the lake.
We're a land of immigrants. Alexander Hamilton's parents were not born in the U.S. but Hamilton is clearly considered to be an American. There are families of Spanish and Mexican descent who have lived in Texas for over 400 years. Would my sister's friend have considered them real Texans?
How many generations do you need to qualify as a true Southerner? One, two…five? What about New Yorkers? There are overlapping national and regional identities. Does belonging to a region like the South mean something unique or have different "requirements?" Cultural habits and sensibilities are deeply rooted across generations. As traditionally "hyphenated" groups e.g. Asian-Americans, Latino-Americans, can we choose to define ourselves how we like or only unhyphenated groups have a right to claim a regional identity?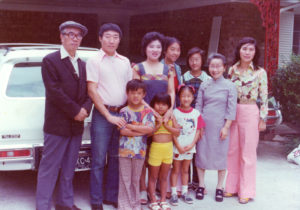 As a little kid, I thought it was only about being Chinese. That's what I was teased about so that's how I defined myself–foreign, different, un-American. In actuality, as a native Georgian, I'm not only American, but "more Southern" than most people in Atlanta!
Finding the right balance and accepting the positive and negative aspects of my heritage –Asian, American, and Southern–in addition to multiple privileged layers–honorary White, middle class, educated, able-bodied and straight–was and continues to be an evolving struggle, but an essential, required journey. One that our country and all Americans, especially those who identify with the Deep South, are experiencing, too.
Theater Bans Movie Gone with the Wind
Stone Mountain Park Confederate Carving Debate
Authenticity: The Joy of Being Yourself (Interview with Natalie) PeachDish Magazine
There will be more questions than easy answers or simple solutions. Regardless of where you were born or how long you've been here, friendly greetings like "Ni Hao, Y'All!" are a start.
Coming soon, from Dear Diary:
Our Southern Heritage – Confronting the Good, Bad & Ugly
Food Revolution: Potlucks for Peace!