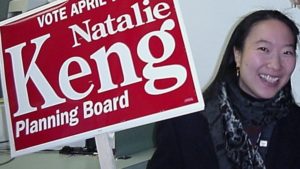 CALL TO ACTION–get involved, run for office, board, whatever level. I have run and served in public office, won 4 out of 5 elections! What about you?! Or nominate, mentor, inspire.
Time to roll up the sleeves! Start local. No experience needed obviously. Have heart. Be fair.
We need folks to help build positive, healthy communities and schools and support policies and organizations that reduce "food deserts" and promote initiatives that grow and give access to good, clean, fair food!
Grow. Run. Mentor.
5 Powerful Women Made History Nov. 8, 2016