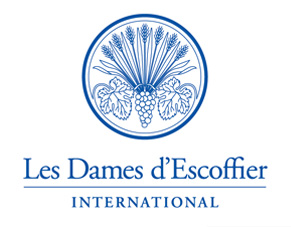 Dame Natalie Keng has been appointed to the Les Dames d'Escoffier International's (LDEI)National Diversity Task Force. The appointment is a nod to her training as a Diversity-Inclusion-Equity facilitator. Her experience enduring racial slurs as a child, her ability to find common ground within different experiences while advocating for change and equity resonates with diverse audiences, from chefs and farmers to business professionals.
"It's an honor to be asked to serve in this capacity for the national organization. There are so many amazing women in the culinary world who are doing impressive work or need our support–chefs, farmers, growers, artisans, small business owners. Now is the time for us to be intentional and visionary about our commitment and leadership in the values of diversity, inclusion and equity, in principle and in practice."
The group is coming together with an aim to expand the LDEI community to include more women leaders from diverse cultures throughout the world. People from different cultures and backgrounds provide unique perspectives and approaches and only strengthen the organization. LDEI's mission is to lead by example and to make diversity a core and abiding strength in the organization.
The task force is making an objective assessment of the diversity of its current membership, identifying opportunities to connect with women leaders from varied cultures and backgrounds, and building awareness of LDEI as an organization that welcomes them and is worth their time to become involved. The group is also identifying strategies that can be employed by chapters to foster inclusiveness and enhance the diversity of their membership.
The task force has been meeting for several months and will include a comprehensive Board presentation/report with recommendations, a timeline, success metrics, resources, and a road map. Together we will build a membership rich in culture, experience, and inclusiveness.