We love Moms! Celebrate her all MONTH in MAY with our specials and events!
Our natural, local, versatile cooking sauce blends are family recipes and perfect for Moms who like to cook, don't cook or just too busy but still want to eat delicious and healthy! So versatile and easy for dipping, dressings, stir fry and marinades! Everyone loves them! *Flavor of Georgia Winner*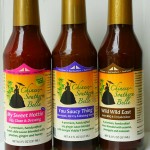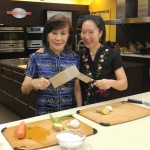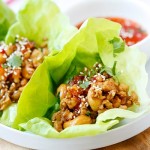 If you're LOCAL or visiting Atlanta area:
Visit us in person @Piedmont Park Farmers Market – Saturdays May 13 and 20! FREE gift wrapping, RECIPES, Asian Chef TRIO SETS SALE – 3 bottles for only $20! Tell Her She's a SWEET HOTTIE and YOU SAUCY THING! She'll love it!
BUY LOCAL! Now in 200+ stores in Georgia! Help us keep shelf space against the big guys. Support smaller specialty retailers in your area! See Store Locator.
Pick your own date: Office health/wellness/diversity demos (no kitchen needed) or Home demos/cooking parties, we travel!
Upcoming Events–FREE DEMOS/SAMPLES — Popular "1-Minute Stir Fry" Farm to Wok and more!
Piedmont Park Farmers Market, Saturdays 9-1 May 13 and 20!
Alive in Roswell Thursday May 18, 5-9pm
Global Growers Festival May 21, 3-5pm, Stone Mountain
NOT in ATLANTA, no problem! Visit our website 24/7 for fun foodie and cultural boosts!
ORDER ONLINE specials! Use discount code momday17 for $$ off and FREE designer bamboo chopsticks!  Celebrate Mom's month – I bet she won't mind the surprise 🙂
ENJOY over a dozen COOKING-SHOPPING TIPS via video online and YouTube!
Like Food History, Cultural Traditions? LISTEN to our first PODCAST: The Great Dumplings Debate!
Foodie & Food Justice Adventures: Follow Natalie on FB, Twitter, Instagram, Pinterest!