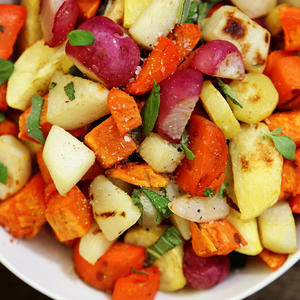 Check out these seasonal menu items that feature our award-winning, natural cooking sauce blends – what we eat and cook with our home!
Use coupon code Natalie16 for $10 off your first order (any menu item through Dec 31)
Ships the week of
October 17
Ships the week of October 31!
Thanks to the gang at PeachDish and Chef Seth Friedman, now you can enjoy gourmet Southern with creative flair, delivered fresh to your door. There are many wonderful options, try them all!
Natalie shares how her cooking style and recipes reflect family, a sense of place, and heritage as a Chinese American and Southerner!
Natalie Keng: Cookin' Up Authenticity in Food & Life (Video)  (photos courtesy of Kate Blohm)