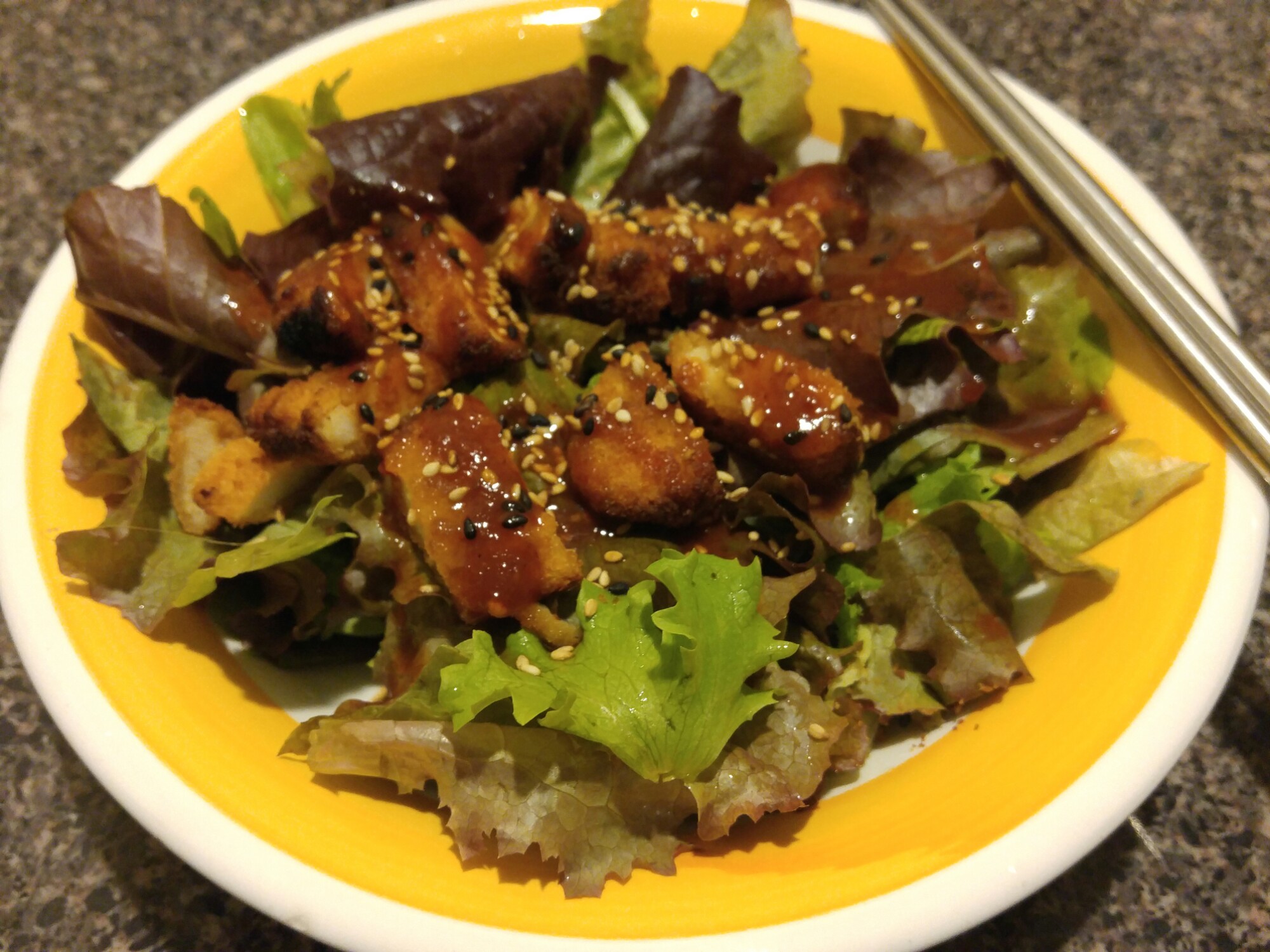 WHAT'S FOR DINNER: General Nat's Chicken Tender Salad
I made this in 5 min. Channeling a craving for General Tso's Chicken, I made my own warm salad version. See, you can have your chicken nuggets and eat it too. Yummy, easy, and light!
1.5 cups spring mix lettuce
2 chicken tenders, sliced bite size
Drizzle 1 tbs Sweet Chili Peach, 1 tbs Teriyaki Pineapple as dressing
Garnish w/sesame seeds. That's it!
Variations: Asian slaw, Tofu Vegetarian, tortilla or lettuce wraps, tacos, flat bread, over rice or noodles