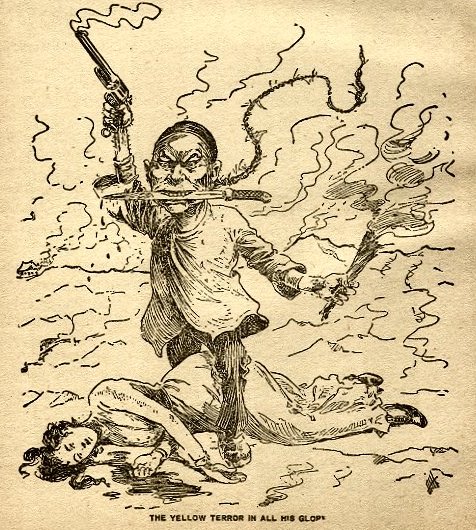 It's been a long time since I heard racial slurs like "chink" and the first time seeing expletives and comments online that I won't repeat here.
Just in case anyone looks at my face and assumes I'm a "foreigner" or not American, I've pulled out all my shirts with American flags and Georgia Grown logos. I now hesitate to speak (and practice) Chinese with my mom in public when we take a walk outside. But I can't change the way I look. I was born here. Georgia has been our home and a wonderful place to be. I love being Chinese, American and Southern.
Many people are unfamiliar with other times in our U.S. history that included specific race-based government policies, lynching, violence and xenophobia against Asian Americans: The Chinese Exclusion Act, Japanese Internment Camps and Yellow Peril. See the 1899 caricature grotesquely illustrating the fears. Most people that I've talked to are unfamiliar with these dark periods in our history. Violence and discrimination against Asian Americans in this country is lesser known since it's often excluded in history lessons and Diversity/Inclusion workshops, still.
Did you know that that Asian American Pacific Islander students already have the highest rates of classroom bullying? (Federal Schools data)
Regardless of ethnicity, nationality, religion, gender or social identity, please disrupt the cycle or help if you see an attack. If possible, do what you can to speak out or raise awareness personally with friends and professionally in your companies (memo, email, etc).
I am hopeful that Atlanta is still "the city too busy to hate." I am encouraged by the creative, adaptive and supportive efforts to help each other and give back. Many Leadership Atlanta classmates and alums are on the front lines. (Watch the wonderful webcast of Connect: Sharing Hope and Love During the Pandemic filled with practical tips and inspiration.)
An act of bias, bigotry or hatred against one of us is an act against all of us. We're all in this together.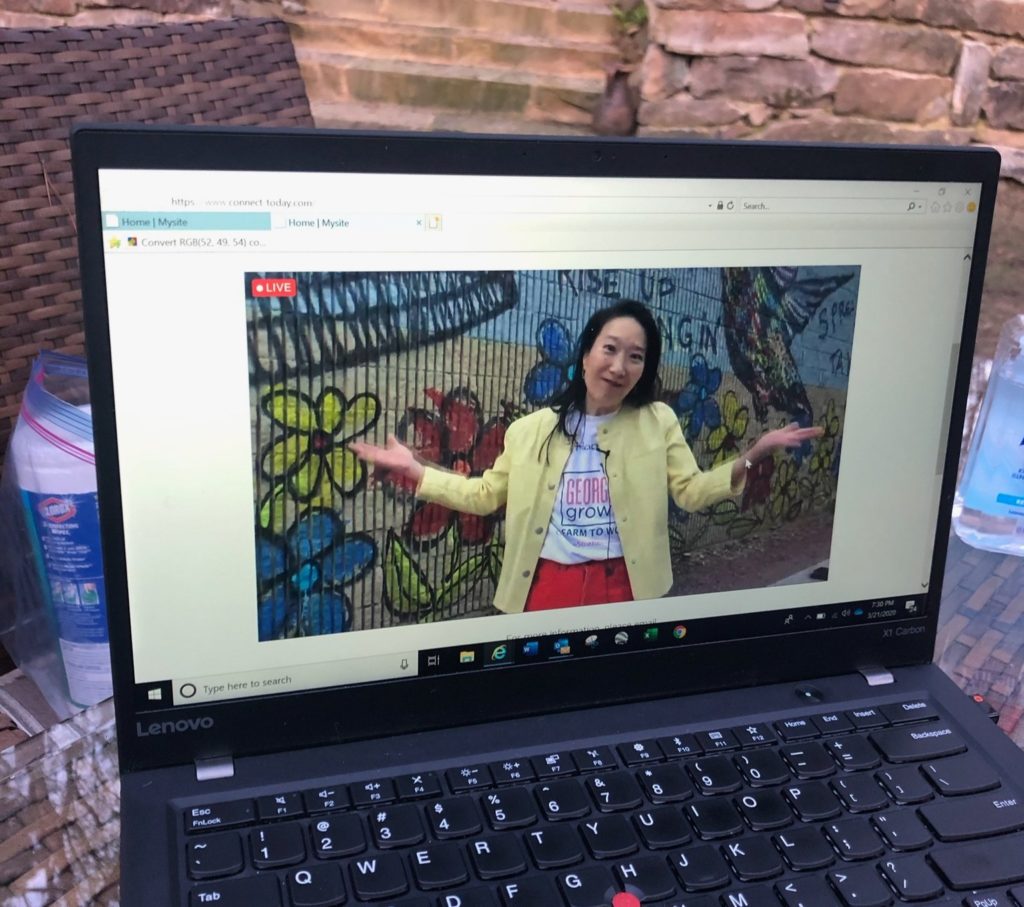 WATCH & HELP Disrupt anti-Asian bias and racial references and call virus by proper name. It has caused a spike in violent assault, harassment and unfair stereotyping against Chinese Americans and anyone who looks Asian.
Call to Action/Awareness on "Anti-Asian Bias and Buying Local" (1 minute) from Natalie Keng, Founder/Owner, Chinese Southern Belle; Member, Leadership Atlanta 2020 Class.
LIKE MOST SMALL BUSINESSES, WE NEED YOUR IMMEDIATE HELP! Without events and marketing shows, we need to shift and expand the reach/distribution online of all our offerings, both products and services/content. Stay tuned for more later, but here are a few ways to help us now, support other small businesses and farms, and how to stay connected and healthy as we move forward.
ORDER OUR SAUCES DIRECT-ONLINE How to Get Saucy and Help Natalie's Small Business,