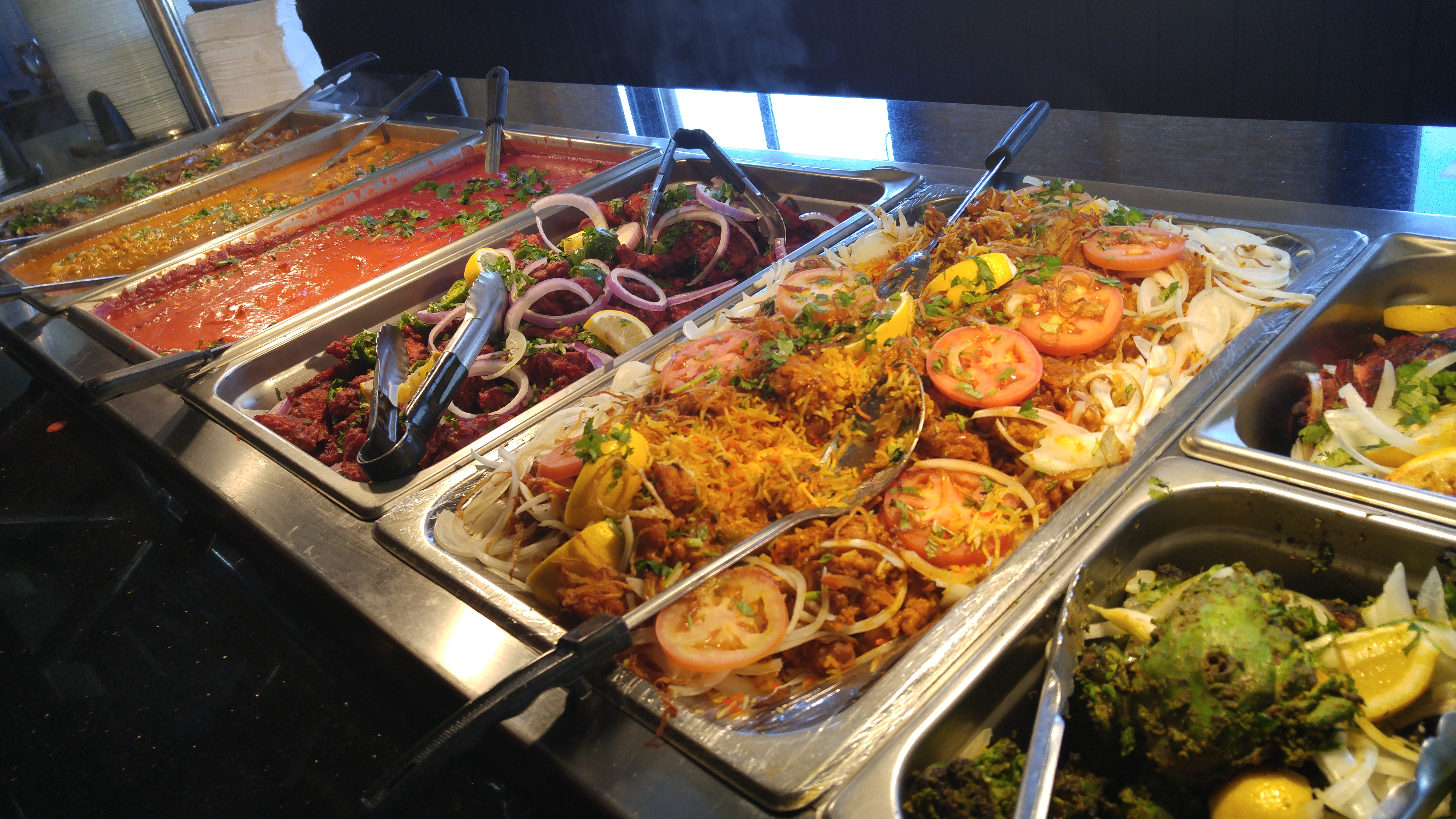 There are a plethora of great restaurant reviewers, critics and food bloggers in Atlanta who do this full-time professionally or as an enthusiastic gastronomical hobby. I'm not one of them. I'm less a food critic and much more a food fan! Remember, I'm a Raccoon Foodie who enjoys everything from Waffle House to the Biltmore House! My all-time favorite, memorable meals, however, are home-cooked with friends, family or at potlucks! My mom's kitchen remains at the top!
I get asked the question "where do you like to eat?" or "what restaurants do you recommend for X" often so here are a few places I enjoy for Asian food. The rest of the time, you'll find me scarfing Mexican tacos, Cuban/Spanish paella, plantains, Italian pastas, Southern comfort food….
Canton House for traditional Cantonese dim sum and Chinese dishes, it's popular with Chinese groups and parties. Fun with a table-full of friends–pork buns, sesame balls, sticky rice and glutinous rice filled with sweet red bean paste or pork and preserved radish, plus more from the "pushcarts." I like the congee (rice porridge)–comfort food.
Tasty China in Marietta – great for spicy Szechuan dishes, tongue-numbing peppercorns e.g. hot boiled fish/beef, ma po tofu, dried fried eggplant, dan dan noodles. Chinese folks don't get restaurant or supermarket name confusion or mix-up's like we do because the Chinese names are often completely different from the translated English names. Sometimes a restaurant changes hands and the new owner changes the Chinese name but keeps the old American name signage. For example, the name of this restaurant in Mandarin is Szechuan Baby!
Northern China Eatery for leek pies, dumplings, pot stickers and Chinese cold dishes. Hey, we discovered this little hole in the wall way ahead of Anthony Bourdain! 🙂 Chef Liu's Restaurant is another popular spot especially for soup dumplings. Only a few tables, casual, sometimes only one server running around. http://www.yelp.com/biz/chef-liu-atlanta.
Fung Mie in Duluth for classic steamed dumplings and Shandong fresh Asian greens, soupy and stir fried noodles, and tongue-numbing Szechuan dishes.
Pho Dai Loi II (also locations in Riverdale and N. Druid Hills) and Nam Phuong on Buford Hwy for great Vietnamese classics like pho noodle soup, broken rice with pork chops and rice vermicelli. Viet Tofu for the hot tofu bar, takeout sandwiches, flower tofu dessert. C'om Grill is a popular Vietnamese and American-friendly restaurant (English menu, servers)
There are several upscale, first rate sushi restaurants around Atlanta, like Sushi House Hayakawa on Buford Highway. A mainstream, affordable option is I Love Sushi Japanese Restaurant, Smyrna (was Umezono) Management and decor changed but menu is virtually the same with affordable lunch and dinner combo specials. The grilled whole pike fish is a family favorite. Check out the gem next door, Tomato, a cute little Japanese grocery store.
Mini-Hotpot for lunch specials and bubbling tummy-warming Chinese hot pot (aka Shabu Shabu)
Ming's BBQ is my dad's favorite for noodle soups, stir fried noodles and Cantonese-style BBQ. Buford Hwy one is small, deli-like, doing mostly takeout with a couple tables.
Korean BBQ is very popular now and there are older, traditional and newer establishments: Han Il Kwan, Hae Woon Dae, Cho Sun OK, So Kong Dong Tofu House, Stone Bowl. Some of them pressure you into ordering a BBQ meat entree for each person (approx $20/pp). It will be a ton of food and drive up the bill instantly. My favorite is Jang Su Jang for the variety of offerings (from hot pot to bbq) and friendly service. My favorites are the ban chan (little cold dishes) of spicy or pickled vegetables that accompany entrees– perfect for a vegetarian or just to balance the meat overload, and with free refills, on request. Cultural note: Korean BBQ is not traditionally eaten in Korea; it's considered a "conqueror's dish" leftover by the Mongolians.
Indian – I have made curries at home, but I eat out more for Indian than other types of dishes, to save time and trouble! You must keep all the spices on hand and fresh and the patience to grind and pan fry them. Now, there are more quality pre-made pastes and frozen options for shortcuts. I have enjoyed the lunch buffet and dhosas at Udipi Cafe (Duluth); the homemade all-you-can eat vegetarian thali at Vatica; the fiery lunch buffet at Swapna; and LOVE the puris, samosas and chaats at Royal Sweets. FYI–Even though India is very diverse, due to the caste system and restaurant ownership, 99% of the Indian food that we have in America represents only one region, Punjab, northern India.
Decatur near Dekalb Industrial has a cluster of amazing Indian restaurants, shopping centers, and a wonderful grocery, Cherians, which I featured in a Georgia Traveler episode on Asian International Markets. Smyrna now has several Indian restaurants.
Thai & Malaysian – L'Thai was excellent (Smyrna and Tucker) with healthier, organic options like red and brown rice. Also have enjoyed Top Spice Thai & Malaysian and Siam Square in Smyrna, Surin of Thailand in Virginia Highlands, an older, neighborhood favorite, and Penang Malaysian on Buford Hwy has unique Malaysian dishes.
Sweet Hut Bakery (Chinese, Taiwanese, Malaysian) and White Windmill Cafe/Bakery (Korean, several locations) for creative Asian beverages, snacks, and not-so-sweet Asian birthday cake! Like an Asian Starbucks and a whole lot more! Great for social and business meet-up's, plus edible gifts and gourmet Asian cakes. I like the green tea latte, bubble teas, almond cookies, sweet potato pastries, whole wheat and glutinous red bean buns.
Suno Desserts (Decatur and Duluth)– We call it "feathery flakes" in Chinese, like ice milk shaved snowflakes.–su-no! I like the ones with tropical fruits, sweet red bean, jello and tapioca pearls. Not heavy like ice cream, they are huge and you can share one, but I bet you'll finish it with smacking lips!