Less Sweet Sweets
Whether it's for a TV shoot or meet up with a friend, you might find me at an Asian bakery/cafe sipping on a hot matcha green tea latte.  Not a huge sweet tooth, I do enjoy Asian-styled cakes and desserts, many of which contain less sugar, fresh fruit and real, but light whipped cream.
Asian-styled pastries and cakes are less sweet. Sorry, icing lovers. You won't find much in the way of melt-in-your-mouth butter cream icing or sugar glaze. For the more adventurous, try the sweet red bean or mung bean paste-filled buns, anything with black sesame and purple taro root bubble tea. Yes, can you believe it? Almost-good-for-you desserts with protein and vitamins!
Colorful Desserts: Regional and Ethnic Variations
Popular Asian bakeries and cafes in the Atlanta metro area include White Windmill Cafe, Sweet Hut, Mozart, Kung Fu Tea, Paris Baguette and Bento Cafe. Several are on Buford Highway in the mile or so stretch that crosses I-285 and in Duluth. More seem to be popping up every month. With regional and ethnic variations, they offer a bright, modern cafe setting with a colorful, diverse savory-sweet and fusion variety of Asian-styled baked goods, street food snacks and hot or cold beverages like bubble teas, green tea lattes, tropical fruit smoothies.  Taiwanese cafes might include marbled tea eggs. Korean or Japanese-styled bakeries might feature sticky rice mochi balls and even have Korean fried chicken. The fun part is trying different things on each visit. I've also stopped by just to grab a bag of almond cookies or cake rolls as gifts.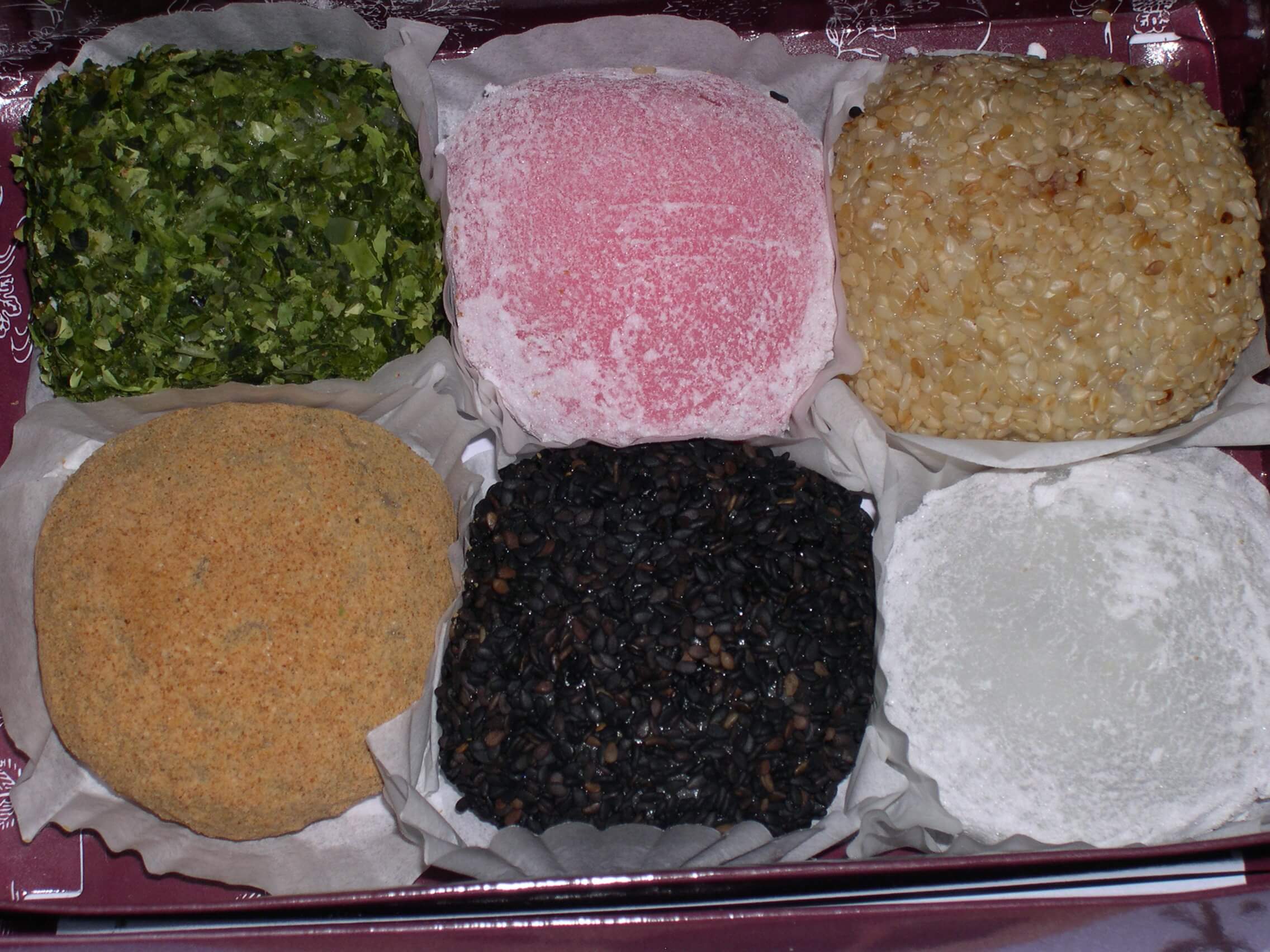 Beautifully Designed Cakes
Prepare to be amazed with the almost-too-beautiful-to eat cakes that range in flavor from mango, strawberry and lychee to green tea and mocha. They're so popular that my family members all have their favorite flavor (mine's lychee, mom loves mango) and it's the only kind of cake requested for birthdays! Pay a bit more but we think it's worth it…
A few personal cafe favorites:
Hot green matcha tea latte (very chic)
Red azuki bean buns (baked or sticky rice flour)
Almond and coconut cookie crisps (can't eat just one)
Fresh fruit smoothies (mango, kiwi or mixed with peach)
Sweet Potato croquettes 
More about Asian Sweet Buns
Local or visiting the area? Explore more of Buford Highway with me on a custom food and culture tour! Featured on CNN and Southern Weekends TV.
Eat, Shop and Explore with Natalie, the one and only Chinese Southern Belle. Opening minds, one mouth at a time!
My tours go beyond the Yelp review and include history about the people and community, shopping and ordering tips. So fun, tasty and customized for social clubs, corporate team-building, local or visiting clients, family reunions, birthdays and more. Contact us for details and consultation about a private tour, demo or cooking party.
Hot Off The Wok News & Tips
Sign up for our mailing list or follow us on social media for "hot off the wok" news on tours, recipes, cooking classes and saucy discounts. Look forward to seeing y'all soon!